Infinite ∞ Ice
CNC Controller
Stepper Version
Designed for an Infinite Xperience!
Easy upgrade kits (plug & play)

LSI Ice Bulldogs
Camtech routers
i-Sculpt

Gives you both a beautiful and precise cut at high and low speeds.
Built with parts you cannot kill or damage
Based on widely used parts and software

Gecko Stepper Cards
SmoothStepper Motion Processor
Mach3/4 Windows-based Control software
Works with ArtCAM, Vectrics, and MANY other CAD/CAMs
Immune to interference and electrical noise
Ethernet (Network) Interface

SmoothStepper Ethernet Motion Processor

No need for legacy printer (LPT) ports
Can be run from a Laptop or Desktop PC (New or Old)

Windows 10/11 ready
Legacy systems XP, Vista, 7, 8

Can automatically control any standard VFD/Inverter for your High-speed spindle
Modern Electronic Design

Custom circuit boards to reduce wiring
Minimal internal wiring and connectors (prevents loose connections and improves immunity to interference)
Modern light-weight switch mode power supplies provide large amounts of power without the need for a bulky and heavy transformer
Inputs and outputs are optically isolated to protect your PC and ensure smooth operation with no electrical interference
Specifications
120/220VAC 10Amps
33 x 26 x 9cm (13 x 10 x 3.5in)
2.3kg (4.9 lbs)
Compatible with all stepper motor CNC machines
Compatiable with Windows 10/11 (and older)
Ethernet Network interface
Mach3/4 Interface software (G-code)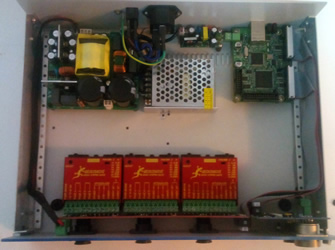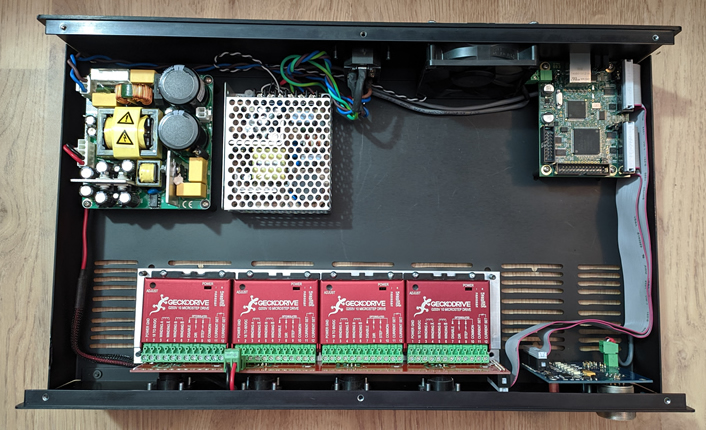 1 Year Exchange Warranty!

If you have any issues with your Infinite ∞ controller we will replace it.
No repair fees - All you pay is shipping!
No waiting for your controller to be fixed
A new one will be shipped out to you!
No wasted down-time troubleshooting inside your controller
No special skills or electrician required
Easy to swap

Small and light case making shipping inexpensive, easy, and safe
Just unplug it, box it, ship it!

Extended Exchange Warranty!

After 1 year you will continue to get the same amazing exchange program.
No more down time!
Just unplug it, box it, ship it!
A replacement will be sent out
We will repair your old controller when it arrives back, and keep it in our inventory
You keep the replacement!
All you pay is shipping and repair costs (parts & labour)
Infinite ∞ Ice Pricing


3 Axis Stepper version $4995*

4 Axis Stepper version $5495*
*All pricing is in USD, does not include shipping, a 4.7% surcharge will be applied for credit card payments.
*Warranty requires paying shipping both ways (return shipping and shipping of the replacement controller)
*To keep export/import fees low controllers are invoiced at $1999AUD. The balance is assembly labour and is invoiced seperatly.