About Us
DashX - Xpect Xceptional
DashX is an Xpert in the CNC industry, with over 10 years of experience!
Mission
DashX is committed to providing Xceptional service and products.
We will push the limits for to provide Xtreme products, designs, and service.
We will fulfill our mission with honesty and integrity.
President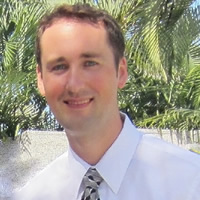 Mike Dash is the president of DashX.  He is an Electronics Engineering Technologist, having received his 8+ years of training at every major technical school in Calgary Alberta, including the Southern Alberta Institute of Technology (SAIT), the University of Calgary, and DeVry Institute of Technology. 
He has engineered CNC systems from the smallest of mills used for precise jewelry work, to the largest of CNC routers used for making entire houses.
His troubleshooting skills are extraordinary; often solving problems for clients in less than ten minutes.
He is an expert trainer, having worked as an instructor for over nine years.
Learn more about Mike Dash at LinkedIn.
---
FAQ
Where are you located?
Our main office is in Brisbane Australia. All calls are forwarded to our Australia office Our Canadian office is used mainly for shipping.
Where do you ship from?
All SmoothStepper orders ship from Calgary, Canada to anywhere in the world.
Why do you have a California area code?
We have many customers in the USA, this allows them easy contact. It is also simple for our Canadian customers. All calls to our US number are forwarded (vai VoIP) to our office in Australia.